Last month was Black History Month. This month is Women's History Month. Tomorrow is International Women's Day. For Black History Month, I challenged myself to learn about Black women of US history whose very existence in their fields was revolutionary, not to mention what they achieved and the legacies they set. Too often we accept the few Black heroes our white history curriculum has given us and ignoring a population of women who defied standards and traditions and norms for the sake of freedom for all. Too often we accept and celebrate white women as the leaders of and the face of feminism, despite how exclusionary, xenophobic, transphobic, homophobic and racist these women were. Feminism is all about inclusion and equality so I invite you to celebrate these Black women below who lived the truth of the message of feminism and redefined how I think about Women's & Black History.
Alice Walker
Alice Walker is the woman whose life I choose to learn about as Walker is the writer and activist who coined the term "womanist" - a black feminist or feminist of color. Walker was born in 1944 in Putnam County, Georgia. The youngest of 8 children raised by sharecroppers, she started school at the age of 4. The schools at the time were still segregated in Georgia and after attending an all Black school, she was granted a full scholarship for her academic excellence demonstrated at her school. She spent the first two years at Spelman College and later two years at Sarah Lawerence, where she would eventually obtain her degree. Her senior year at Sarah Lawerence College, she became pregnant and got an abortion - she graduated later that year. She began writing while at university and her first collection of poetry - Once, was published four years after she graduated. She continued writing her own pieces, publishing her most famous book The Color Purple in 1982, in addition to studying the works of Zora Neale Hurston, helping bring her work to the public's attention, and editing Ms. Magazine. As an activist, Walker focused on a number of issues: womanism and the advocacy of women of color in a feminist movement that had strings of racism, classism, and transphobia, civil rights during the Civil Rights movement in the 1960s and later in during the Iraq War, and her advocacy for Palestinian rights, claiming Israel is an apartheid state and voicing support for BDS. One of her quotes that helps me to remember the importance of eliminating white feminism, listening to Black women and most important, believing them is this "when I offered the word "womanism" many years ago, it was to give us a tool to use, as feminist women of color, in times like these. There's are the moment we can see clearly and must honor devotedly, our singular path as women of color in the United States. We are not white women and this truth had been ground into us for centuries, often in brutal ways"
Angela Davis
Angela Davis is an activist, writer, and academic. Born in 1944 in Birmingham, Alabama, Davis became prominent during the civil rights movement, as a member of the Black Panther Party, and later, an activist with the Communist Party. Later on in her career, she has focused on the rights of Palestinians and prison reform, for which she has founded an organization, Critical Resistance, created to abolish the prison industrial complex. Here's a favorite quote of mine by Davis from her book Women Race and Class "The roots of sexism and homophobia are found in the same economic and political institutions that serve as the foundation of racism in this country and, more often than not, the same extremist circles that inflict violence on people of color are responsible for the eruptions of violence inspired by sexist and homophobic biases. Our political activism must clearly manifest our understanding of these connections."
Audre Lorde
Audre Lorde,a writer, feminist, librarian, civil rights activist and womanist was born on this day in 1934. Her works include a number of speeches, poems, essays and books, including Sister Outsider, Zami : A New Spelling of My Name and The Masters Tools. One of my favorite quotes from her is from her book Sister Outsider: Essays and Speeches. "Guilt is not a response to anger; it is a response to one's own action or lack of action. If it leads to change then it can be useful, since it is then no longer guilt but the beginning of knowledge. Yet all too often, guilt is just another name for impotence, for defensiveness destructive of communication; it becomes a devise to protect ignorance and the continuation of things the way they are, the ultimate protection for changelessness."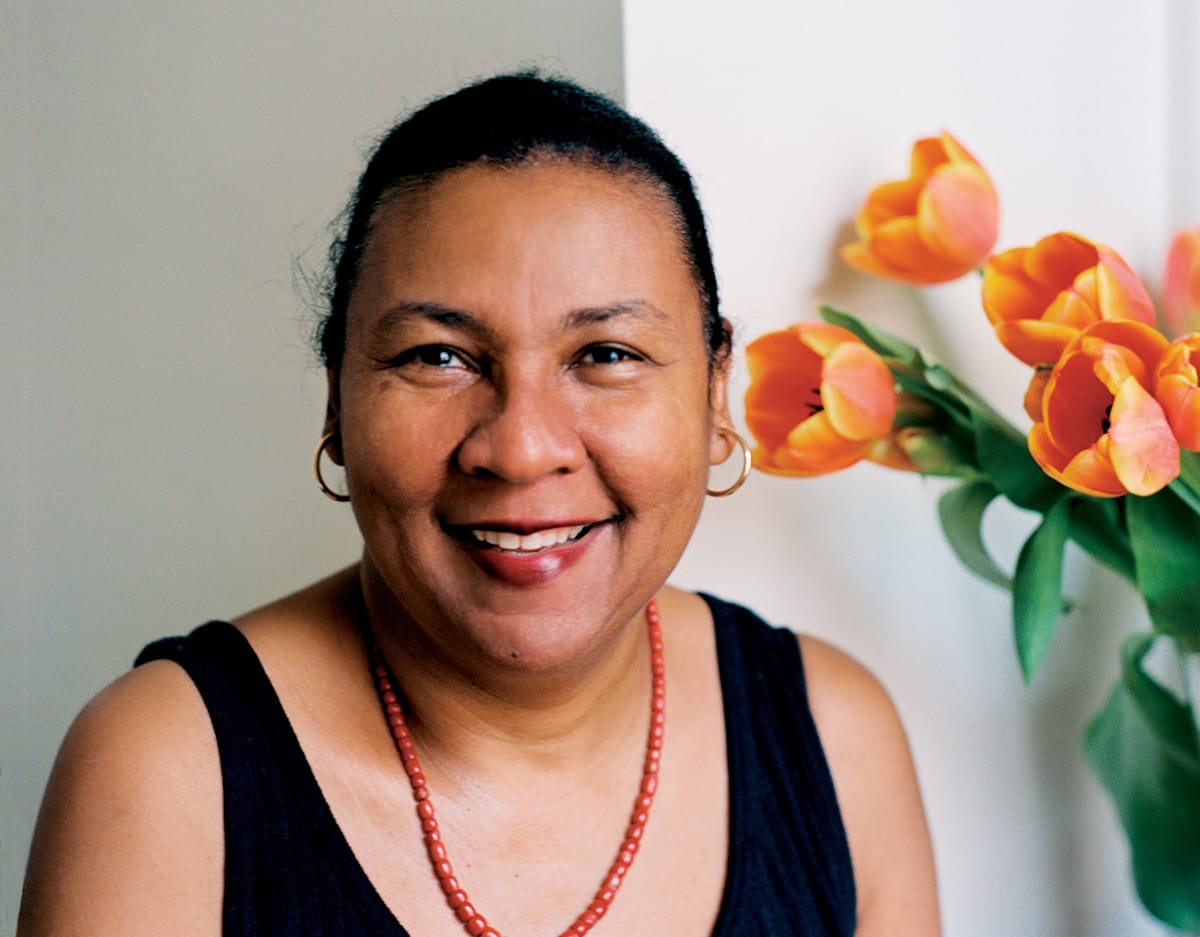 bell hooks
bell hooks, the feminist scholar, writer and activist. She's the author of a number of books including "Feminism is For Everybody" and a series on Love, which is what I want to highlight today on this day of love so please enjoy some spectacular quotes from a spectacular woman. | "All too often women believe it is a sign of commitment, an expression of love, to endure unkindness or cruelty, to forgive and forget. In actuality, when we love rightly we know that the healthy, loving response to cruelty and abuse is putting ourselves out of harm's way." | | | "One of the best guides to how to be self-loving is to give ourselves the love we are often dreaming about receiving from others. There was a time when I felt lousy about my over-forty body, saw myself as too fat, too this, or too that. Yet I fantasized about finding a lover who would give me the gift of being loved as I am. It is silly, isn't it, that I would dream of someone else offering to me the acceptance and affirmation I was withholding from myself. This was a moment when the maxim 'You can never love anybody if you are unable to love yourself' made clear sense. And I add, 'Do not expect to receive the love from someone else you do not give yourself.'"
Bessie Coleman
Bessie Coleman, a native of Texas with Native American / Black mixed parents, both sharecroppers on a cotton field (she was born 1892, just a few decades after the war). She spent most of her life in the south by when she was 24 (1916) she moved to Chicago to live with her brothers, which is where she first learned about aviation and the field of flying. Despite the fact that there were no flying schools in the US that accepted women or Blacks, she didn't let that deter her and instead saved money to travel to France where she studied aviation. Upon receiving her pilots license she became the first woman of African American or Native American descent to earn her aviation pilots license. In order to early a living in the aviation field, Coleman began to perform in air shows as stunt flier but her ultimate goal was to open a flying school for people of African American descent. Through her flying, and her life, she refused to let white peoples perceptions of Black and their continued characterization and stereotyping of blacks. This was most evident when she turned down a film role because the opening scene had her dressed in rags carrying a pack - or what Coleman saw as whites trying to perpetuate a derogatory image of Blacks. In years, her life was short (she died in a planet crash at the age of 34), her legacy has impacted millions. Here's one of her more famous quotes "The air is the only place free from prejudices.
I knew we had no aviators, neither men nor women, and I knew the Race needed to be represented along this most
important line, so I thought it my duty to risk my life to learn aviation..."
Aida Overton Walker
Let's take a moment to appreciate the beauty, glamour and unfortunately short life of Aida Overton Walker, an actress and performer at the turn of the 20ty century. Overton Walker was born in New York in 1880 and at a young age, began performing in a Black chorus called "Black Patti's Troubadours". Later on, she began performing in The Sengambian Carnival, where she met George Walker, who she would marry on 1899 and continue to perform with for nearly a decade. The pair performed musicals with all Black casts, working to bring authenticity and credibility to shows that had at once been demeaning and stereotypical. When her husband fell ill in 1908, Overton Walker performed the part of them both in Bandanna Land, donning her husband's clothes for the part. She was celebrated for her performances at Buckingham Palace and the Victoria Theater in NYC where she performed the Salome. Her short life and career ended just a few years later in 1914, after a sudden kidney failure. Despite her short life, Overton Walker managed to inspire generations of Black performers to come, including one of the most renowned, Josephine Baker.
Dr. Gladys Mae West
Dr. Glady's Mae West was born in 1930 in Virginia to a farming family. After ranking top in her high school class, she received a scholarship to study mathematics at Virginia State College (here she was a member of Alpha Kappa Alpha) and upon completion of her degree, she began her career as a teacher. Just a few years later in 1956, West shifted career paths joining the Naval Surface Warfare Center Dahlgren Division (part of the Naval Sea Systems Command). Dr. West met her husband at the center and the couple would go on to have 3 children and 7 grandchildren. Although West was involved in a number of different projects at the Division - including astronomical studies, developing satellites to remotely sense oceans, and as a programmer - her most significant contribution was the role she played in the development of Global Positioning System (GPS). She retired in 1998, after 42 years of work and publishing a number of reports, including the one on satellite geodesy, that would help to improve measurement data for the GPS. West has been selected as BBC's 100 Women in 2018 and inducted into the USAF Hall of Fame in 2018.
Dr. Patten Thelma Law
given the current administrations attack on reproductive rights what better time to learn about Dr. Thelma Patten Law, one of the first black doctors who served the community in Texas for 25 years. Dr. Patten was born in 1900 in Huntsville, Texas. Following her high school graduation, she moved to Washington DC (still segregated at the time) to study medicine at Howard University. For the first few years after her graduation from medical school, she worked in DC at Freedman's Hospital and also served as the national president of her sorority - Delta Sigma Theta, which she helped to found. In 1929, when Dr. Patten became a partner in an independent medical office in Houston, she was one of only 92 black female physicians in the US. She worked at a number of hospitals and clinics in the Texas, including the Maternal Health Center, which would go on to become Planned Parenthood. During her time at MHC, she was the director of a clinic specifically for black women and children. Because of segregation, Dr. Patten worked primarily with Black populations, serving them in the underfunded hospital. She died at the age of 67 in 1968, in the middle of the civil rights movement and push for desegregation.
Edmonia Lewis
Edmonia Lewis, one of the most prominent Black artists in American Art history (who I, of course, did not learn about in my limited exposure to art history in elementary school). Born free in New York City in 1844 to a Haitian-Afro father and Native American and black mother, Lewis often incorporate her background and heritage into her work. After briefly attending school in New York and studying at Oberlin College (then thought to be progressive for admitting both women and Black people) she eventually moved to Boston where she began to study sculpture. As she entered the art world, she was heavily influenced by the Civil War and abolitionists, many who would be her patrons later on. Although her fame grow among the abolitionist and art circle in Boston, Lewis felt as though she was becoming known, not for her art, but rather as a figurehead of the abolitionist movement. Following a enormous sale of her art, Lewis moved to Rome, where she came into herself as an artist, free from the expectations of her patrons. Once in Rome, she was able to explore her art more freely, incorporating her black and Native American figures into neoclassical sculptures, while deepening her Catholic faith. Perhaps the greatest recognition of her work was her sculpture, The Death of Cleopatra (now on display at the Smithsonian American Art Museum), which was presented at the Centennial Exposition in Philadelphia. The subject matter was, for many, a show of indignation from Lewis towards the celebration which was meant to celebrate one hundred years of freedom and liberty for all in country that was just recovering from a Civil War literally fought over whether Lewis was entitled to that freedom and liberty. I used to despise American Art but reading about Edmonia Lewis has forced me to reconsider.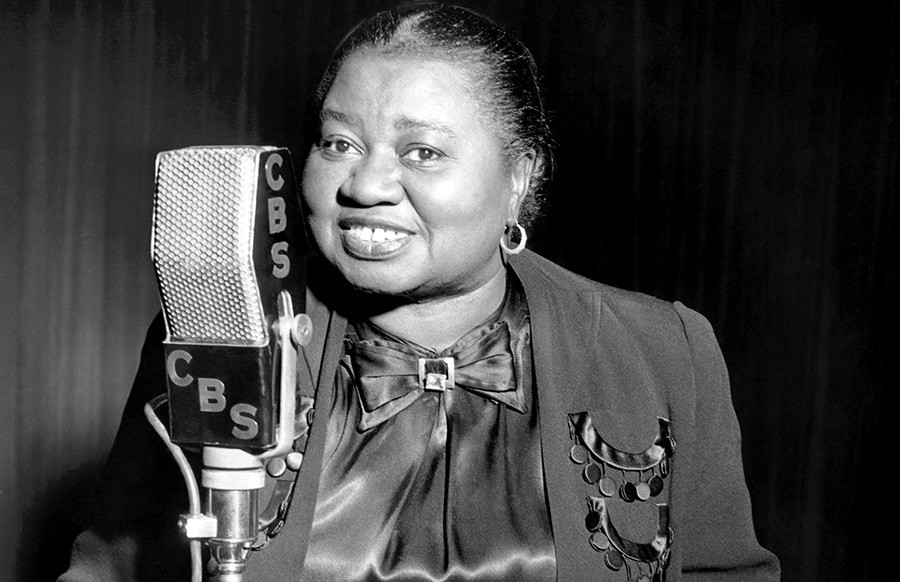 Hattie McDaniel
I'd like to pay special attention to the first Black performer to win an Oscar ever - Hattie McDaniel. McDaniel was born in 1893 in Wichita, Kansas, where she and her 12 other siblings were raised by her mother, a singer and her father, a Civil War veteran. Later in her childhood, the family moved to Colorado, where she worked as a performer and songwriter for her brothers minstrel show. In 1931, McDaniel followed her siblings to LA where she Beckham to work in films, including Gone With the Wind, the movie which she won the Oscar for in 1940. The role was not without controversy, as many members of the Black community argued she simply accepted roles that fit the Hollywood stereotype of Blacks, acting only in roles of servitude (something Hollywood still struggles with addressing to this day). The NAACP argued leading black actors should be doing more to pressure studios to develop and offer more substantive and realistic roles for Black actors and actresses. McDaniels fought back against this argument saying "why should I complain about making 700 dollars playing a maid? If I didn't, I'd be making 7 dollars a week playing one". In addition to acting, McDaniel was one of the most famous black homeowners to organize the West Adams neighborhood in a court case which saw white residents trying to enforce a racial covenant forbidding non-Caucasians from living in the development - the judge ruled in favor of the black residents. Later on in her career, McDaniel starred in a number of films until 1952, when she was diagnosed with breast cancer and too ill to work. She passed away on the 26th of October 1952. Her legacy in Hollywood (regardless of how it may be perceived by the Black or white communities) still lives on and in 2009, when Mo'Nique won the Oscar for Best Supporting Actress in the movie Precious, she thanked McDaniel for the previous work she did and hardships she endured.
Jackie Ormes
Jackie Ormes is a prime example of why representation matters as the first Black female cartoonist in the US. Born in Pittsburgh in 1911, Ormes began drawing and writing in high school and got her first writing job reporting on a boxing match for the Pittsburg Courier. As she continued to write and develop her journalism career with the Courier, Ormes never let drawing out of her sight. Her first comic was published in 1937, when she introduced Torchy Brown, a black teen from Mississippi who made his way up North, to the US. She continued to create a number of comic strips featuring Black characters throughout her career. Rather than portray these characters in the stereotypical, that would follow the historical stereotypes set by white comics, Ormes depicted accurate and real characters, independent, politically and socially aware Black women. Another favorite fact though, is that her left-wing politics during WWII led to an investigation by the FBI.
Joséphine Baker
Joséphine Baker (born Freda Josephine McDonald) in St. Louis, Missouri, was one of the most renowned performers and resistance activists (in the French Resistance) from the 1920s to her death in 1975. Many know Baker from her performance as a singer and dancer, at first during the Harlem Renaissance, and later in Paris doing individual shows and starting as the first Black person in a major motion film, but she was also actively involved in the civil rights movement in the US and the French resistance during World War II. Prior to the German invasion of France, Baker worked as an intelligence agent, gathering information about Italians, Japanese, and German officials, who met at embassies and ministries. Later on, after Germany invaded Paris, Baker moved to the south of the France, where the Resistance was led, she provided housing for people in the Free French movement, and later travelled around Northern Africa and the Iberian peninsula, carrying transmissions about about airfields and harbors to British officers. At the end of the war, Baker received a Croix de Guerre, one of the highest awards in France. Meanwhile, in the US, Baker continued to participate in the civil rights movement, refusing to perform for segregated audiences, working with the NAACP, and speaking at the 1963 March on Washington, the only "official" female speaker to do so. After MLK's death, Baker was approached to be a leader for the Civil Rights movement, but declined, citing her children as the reason. Baker married four times and had a number of partners, both male and female (she identified as bisexual) over the years but for the most part, independently raised her children in her personal chateau, Château de Milandes, now a historic monument in France, much like Baker's legacy.
Dr. Jocelyn Elders
Dr. Joycelyn Elders, the first Black person appointed as Surgeon General of the United States (appointed 1993). She was born, raised, and educated in Arkansas, where she eventually obtained in MD and proceeded to work as the Director of the Arkansas Department of Health. At DOH, her accomplishments included reducing teen pregnancy rates (by increasing availability of birth control, shocking, I know), increasing sex education and counseling in schools, expansion of HIV and breast cancer screenings, and increase in immunization rate for 2 year olds. As Surgeon General, she advocated exploring drug legalization and contraceptive distribution in schools. Following are some quotes of hers on certain policies. On black women's reproductive choices "if you can't control your reproduction, you can't control your life". On masturbating "I think that it is a part of human sexuality and it should be taught". On her background "I am who I am because I'm a black woman." On legalization of marijuana "I think we consume far more dangerous drugs that are legal... we need to lift the prohibition on marijuana". On abortion "we need to get over this love affair with the fetus and start worrying about the children". These controversial (😑) views ultimately end up costing her the job when Clinton asked her to resign (yet another example of why Clinton is garbaaaage). But it's not about him, it's about her. She's my icon. And I've purchased her book "Joycelyn Elders, MD: From Sharecropper's Daughter to Surgeon General of the United States of America" and you should too.
Maggie L Walker
Maggie L Walker's life is the perfect example of the phrase "ahead of her time" - a civil rights activist, a teacher, a writer, and the first African American woman to charter a bank in the US. Born two years after the civil war ended to a mother raised in slavery and an Irish immigrant father, her birth itself was a crime by Virginia law which forbid interracial marriage. Her life revolves around family and in turn, the community she built through her social activism in Virginia. She was involved in a number of organizations throughout her career as a teacher and banker, including the NAACP, NACW, and the Council of Colored Women. Most notable though, was how she used her role as the president of St Luke Bank Penny Savings Bank, where she was able to build the savings up enough to begin to provide a loan service through the bank. These loans went primarily to the African American community, who were then able to finance homes and build significant residential communities across Richmond.
Ma Rainey
I don't know any other way to describe Ma Rainey than effervescent. One of the first Black Blues singer and one of the first Blues artist to record her voice. She's known for a number of hits and her powerful voice at a time when the demand for music by Black singers was at an all time high. Although she started out in a number of groups, she made a name for herself "Ma Rainey" in Rabbit's Foot Minstrels. However, she's also infamous for how she expressed her sexuality in her lyrics - which referred to her lesbianism or bisexuality. Example from one of her more famous songs, Prove It On Me // They said I do it, ain't nobody caught me.
Sure got to prove it on me.
Went out last night with a crowd of my friends.
They must've been women, 'cause I don't like no men // Radical for her time, these lyrics would go on to shape the lesbian cultural movement of the 1970s (Angela Davis), which gravitated towards lesbian-affirming art.
Mary Fields
Meet Mary Fields - the first Black woman and second woman ever to work as a mail route carrier in the US. Born enslaved in Hickman Country, Tenn. Fields lived and worked in Tennessee until slavery was outlawed in 1865. She moved from Florida to Ohio to Montana during her adult life, eventually settling in Cascade, Montana, where her aunt ran a convent. Later on she would open up a restaurant that served meals to anyone who came, regardless of whether they could pay or not. The restaurant went bankrupt after 10 months. She began her most notable occupation, a mail carrier in a star route at the ripe age of 60 years old. Overtime, she became famous (and notorious for drinking whiskey) in the town of Cascade - each year the town would close its schools to celebrate her birthday. Her fame extended beyond the schoolyard and when the saloons forbid women from entering, Mary was exempt and allowed to enter because who would deny a woman like that her whiskey?
Mary Ann Shadd Cary
Most of us have heard of The North Star, an abolitionist newspaper started by Frederick Douglass from the activist Shaun King or from high school US History. But few, myself included, know the story of Mary Ann Shadd Cary, an abolitionist and the first female Black newspaper editor in North America, who published the Provincial Freeman. Born free in Delaware in 1823, Shads moved around for parts of her childhood, from Delaware to Pennsylvania, where the state laws about educating Black children were less restrictive. After the passage of the Fugitive Slave Act in 1850, which threatened the freedom of Blacks in the northern US, Shadd and her family moved to Canada, where she founded a racially integrated school in Ontario. From there, Shadd began her activism work, which would see her making calls for Black emigration from the US to Canada. It was there in Canada that Shadd started her newspaper, The Provincial Freeman, which circulated in Canada and northern cities of the US. The importance of these Black owned and published newspapers cannot be overstated because it was the first time news was created for a Black audience and the first time Blacks were able to express their opinion on slavery, apart from the major abolitionist papers, which were largely dominated by whites. In addition to her written activism, Shadd also traveled the US and Canada, advocating for racial integration and her original idea, emigration to Canada. Later in life, after her husband passed away, Shadd (now Cary) returned to the US as a teacher in Wilmington, Delaware before moving to Washington DC to continue teaching while pursuing her Law Degree from Howard University, which she did obtained in 1883 at the age of 60 years old.
Mary Beatrice Davidson Kenner
Important read for all men, women, people, etc who experience periods. This is Mary Beatrice Davidson Kenner, the inventor of the sanitary belt, a revolutionary device to deal with periods. Kenner was born in 1912 in Monroe, North Carolina, to a curious father who inspired both her and her sister to become inventors. She invented the sanitary belt in 1956 at the age of 44 as a way to help people with periods have more freedom of movement and comfort during their period. Although tampons were available at the time, they were rarely used because they were considered indecent so most people opted for a cloth or rag or simply stayed indoors during their period. The sanitary belt she invented, included a moisture proof sanitary napkin, making leakage less likely. It look 30 years for Kenner's invention to be patented because of her choice companies practice of racist discrimination - upon finding out Kenner was Black, they rescinded their offer of creation. Throughout her life, she continued to invent, filing a patent for a total of 5 items, the most of any Black woman in US history.
Mary Francis Hill Coley
Mary Francis Hill Coley was born in 1900 in Georgia, where she was raised, married and eventually began her studies to be a midwife. Although her patients included people of all races during the time of segregation, Coley became an outspoken advocate in George about the health of the Black population. She delivered over 3000 babies in her career and worked as a carer for people in postpartum stating her work was spiritual and did not simply end after a birth. Coley was known for this selfless quality of hers amongst all her patients. Her fame stretched out of her community in Albany, Georgia, and across the US and eventually the world, when she starred in a documentary that would eventually come to be used for midwives training across the southern states. The documentary was eventually picked up by UNESCO and the World Health Organization to expand midwife training worldwide. Since her death in 1966, Coley has been featured in a number of archives and exhibitions across nursing and public health fields, serving as a reminder of the importance of community health workers and having an honest conversation about racial bias and trauma in the healthcare system, then and today.
Maxine Waters
it's all about the incomparable lady in blue - Maxine Waters, the representative of the California's 43rd District and the Chair of the House Financial Services Committee. Born in 1948, Waters is the fifth of thirteen children raised in St. Louis Missouri, where she and her family lived until 1961, when they moved west to California. Here, she obtained a degree in sociology then later entered the California State Assembly. Most of her work focused on boycotting apartheid South Africa and to divest state pension funds from any businesses operating in the apartheid country. Later on in 1990, Waters began her tenure in the US House of Representatives for the 29th District, which would eventually go on to be renumbered as the 35th and 43rd District. During her tenure, she has voiced support for the Rodney King riots, saying they should be called rebellions rather than riots because the anger and frustration of the community was understandable and justified. She also called for investigations into the crack epidemic in Los Angeles, alleging the CIA was complicit, if not involved, in the epidemic (uh hello Narcos no shit?). No politician is perfect - they're after all, politicians. But two of the things I most admire about Ms. Waters are her positions on The US's foreign policies that, though disguised to promote democracy, are clear violations of other nations borders and their sovereignty - most notably Cuba and Haiti.
Moms Mabley
Meet Jackie "Moms" Mabley, a stand up comedian and vaudeville. Mabley first got into comedy when she left home for Ohio, after experiencing a number of traumatic events, including the death of both of her parents and two sexual assaults that resulted in children (both put up for adoption). Adopting her stage name, Moms Mabley, inspired by an early boyfriend and her maternal role to a number younger comedians, Mabley took on a number of different comedic roles throughout her life. But she was always incredibly open to the public, not only about her past, but also about her sexuality - she became one of the first openly gay comedians in the US when she came out at the age of 22. As her fame grew, so did her fortune, despite black women in comedy often taking in the lowest wages, in her prime, Mabley was making upwards of 10,000 dollars working in the Harlem comedy scene. In the 60s, Mabley became known to a number of white comedy fans, which led to her televised career and eventually being given the title of "The Funniest Woman in the World". Her routines touched on taboo issues at the time, including race and bigotry faced by Blacks in the US. Her comedy has served as an influence for a number of modern day comedians including Wanda Sykes, Eddie Murphy and Whoopi Goldberg.
Pauli Murrary
Meet Pauli Murray, a civil rights activist, lawyer and author. Born in 1910 in Baltimore, Murray's career as a civil rights activist began early when she and her friend sat in the "all-white" section of a Virginia bus. She opted to study law at Howard Law where she first encountered discrimination against her gender, which she called "Jane Crow". Denied a chance to study at Harvard because of her gender, she became the first Black woman to earn a Doctorate in Judicial Science from Yale. She worked as a lawyer for the NAACP, served in the Kennedy administration, co founded the National Organization from Women, and co authored a brief with RBG. For much of her life though, she faced a conflict of identity, constantly questioning her sexuality and gender in what's was then (and still is to this day) a society with narrow definitions of both gender and sexuality. To this day, Murray's legacy serves as a reminder for what feminism needs to be aware of - sexuality, class, race, and gender, for without recognition of these important factors, feminism is a privilege party.
Mary Eliza Mahoney
Meet Mary Eliza Mahoney, born in 1845, Mahoney became the first Black person to enter nursing school and work as a professionally trained nurse in the US. Until then, the nursing profession had been restricted to white women so Mahoney spent the majority of her career challenging discrimination within the field. She challenged the notion that minority nurses were simply hired household help and instead educated professionals. In later years, Mahoney helped to form the National Association if Colored Graduate Nurses in response to exclusion from the then predominately white American Nursing Association. Basically an "if they don't give you a seat at the table, go and build a bigger and better table with seats for everyone" kind of move, a move that Black women have been pulling for years. Time to celebrate these women and do the work that my history classes failed to do and that society doesn't want me to learn.
Sister Rosetta Tharpe
This is the effervescent smile of Sister Rosetta Tharpe. Born in 1915 in Arkansas, her parents worked as cotton pickers but both were musicians, singing and playing in the Church of God in Christ. Much of her musical influence was from her mother and her church and she grew into gospel music, performing in music shows with an evangelical group before settling in Chicago with her mother, where they performed religious concerts. She took her last name "Tharpe" from her first husband and although she married a few other times later in life, she adopted Tharpe as her stage and official name. Once she began recording her music, she became an overnight star, bringing gospel music into popular culture and inspiring a number of artists who we associate as being the "fathers" of rock and roll - Elvis Presley and Little Richard included. Really though, Tharpe was one of the founders of the early rock and roll movement - inspiring artists for years to come. Her voice touched audiences from churchgoers to those attending events at nightclubs, even reaching overseas, Tharpe being one of only two gospel artists to record V-discs shipped to troops deployed overseas during the Second World War. Although initially buried in an unmarked grave, Tharpe continues to receive acclaim today and in recent years, was elected to the Rock and Roll Hall of Fame as an early influencer.
Stephanie St. Clair
I think learning about Madame Stephanie St. Clair has been my favorite experience to date in this challenge. Madame St. Clair or "Queenie" as she was known in Manhattan, was born in Guadeloupe, what was then known as the French West Indies. Following the death of her mother, she emigrated to France and then the US in 1911, just as the 2nd KKK was beginning to grow. When she arrived in Harlem she faced a number of assaults from sexual partners and the Ku Klux Klan. Her first partner in the US tried to prostitute her and she promptly responded by planting a fork in his eye and catching a bus leaving NY. That night though, the bus was stopped by the KKK and many black passengers were either hung, burned alive or assaulted. St. Clair was repeatedly raped. Following this incident, she made her back to NY were she got involved in policy banking, numbers games, and a clandestine lottery game. She used her fame and her income (20,000 dollars a year) to employ her own men, bribe cops and most important, provide a place for black individuals to invest their money. In Harlem, she helped blacks to invest money, provided a number of jobs and address race politics, running advertisements in the Harlem newspapers to educate the community about their legal rights, voting rights, and police brutality in the community. When the police responded by arresting her, she testified to the Seabury Commission about the bribes and more than a dozen police officers were fired as a result. Standing up to men was a pattern of hers and she never bent to the will of Dutch Schultz, one of the Bronx based Mafia leaders who tried to infiltrate Harlem. When he died, she sent a telegram to his bed that said "As ye sow, so shall ye reap". Later on, she spent 10 years in prison after being charged with shooting her ex husband, Sufi Abdul Hamid but upon her release, she immediately returned to advocacy work and spent her remaining years educating the black community about civil liberties and writing columns about issues facing the black community.
Susie King Taylor
Meet Susie King Taylor, the first Black army nurse in the Civil War, the only Black woman to write a memoir about her wartime experience, and the woman whose name should replace all those that carry the name of asshats number one: Jefferson Davis. Taylor was born into slavery but eventually was able to move to live free with her Grandmother in Savannah, Georgia, where she and her siblings learned to read, despite the laws that forbid Black literacy. During the Civil War, while they were fleeing their home, they gained Union protection on St. Simons Island, where Taylor, using her literacy skills, became the first Black teacher for freed Black students in Georgia. Later in the war, Taylor would follow her husband (a soldier in the 33rd US Colored Troops), teaching the soldiers to read and write, and using self taught nursing skills on the field. When the war ended, she and her husband returned to Savannah; here she established a school for freedmen. After her first husband passed, she continued teaching until the 1870s when she went to Boston for work and lived for the remainder of her life with her second husband. Her book, Reminiscences, about her experience in the Civil War and her work as a nurse, for which she, like other Black nurses, was never compensated for by the United States, was published in 1902, ten years before her death.
Toni Morrison
This is Toni Morrison, an author I'm sure (hopefully) most of my followers are familiar with. Her birthday was yesterday, like Audre Lordes but these women are each spectacular and deserve a separate post. Born Chloe Ardelia Wofford in Ohio in 1931, Morrison learned from an early age about the systemic racism that still persists in the US to this day. After finishing high school, Morrison went on to attend Howard University, an all black school in Washington DC, a city at that time (1949) was not yet desegregated. After obtaining a B.A. in English and a M.A from Cornell, she moved from Houston to New York, where she settled into her position as a Senior Editor at Random House. During this time, Morrison played a vital role in encouraging, developing and promoting black writers in what was a predominantly white centric field. During her time as an editor, she began developing The Black Book, a history of black life in the US beginning with slavery to the present day. During this research, she discovered the story of Margaret Garner, who would later inspire her most famous works - Beloved. The book, and the two following to make up the Beloved Trilogy, have won Morrison a number of awards, include the Noble Peace Price and the Pulitzer Prize. In her words - "Freeing yourself was one thing, claiming ownership of that freed self was another."